Villagers of Kiamasielo in Kimilili Constituency, Bungoma County were yesterday evening treated to a bizarre incident, after a woman was caught stranded in a cowshed where she had allegedly gone to steal a cow.
According to a source that first reported the incident, the yet to be identified woman had ventured into the homestead and into the cowshed of one of the villagers with intend to make away with one of the cattle.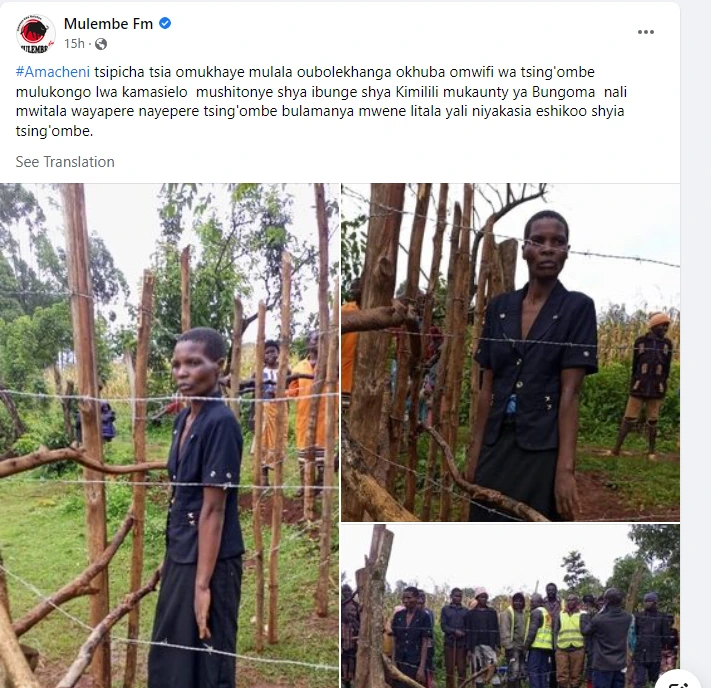 In a video that has been shared by the source, the woman is seen at one end of the cowshed, seemingly transfixed and unable to move from that corner.
A crowd of curious villagers had milled over to witness the unfolding.
It was further gathered that the middle-aged woman did not know that the owner of the cowshed had laid a trap for his cow thieves, by seeking help from black magic.
The woman has since been arrested and is currently in police custody as investigations into the incident continues.
This comes at the time villagers lamented of rampant theft of livestock in the area.
CLICK HERE to watch the video.