King Charles III, the new monarch of the United Kingdom (UK), can be seen shaking hands with mourners in a video that has surfaced. His mother, Queen Elizabeth the second, passed away early last week.
The King, who shook everyone's hands who came his way, however, ignored the adult black man of African origin waiting in the crowd for a maiden handshake, which has caused conflicting reactions among Kenyans and other Africans.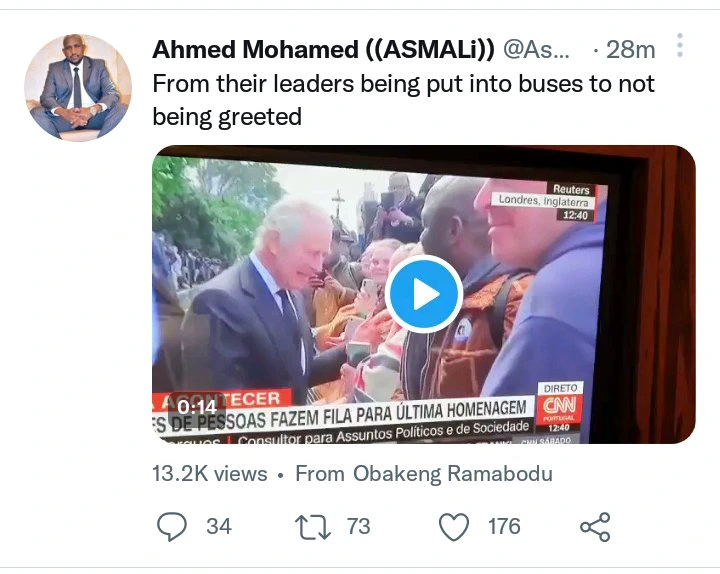 After extending a handshake to all the other white hands, the king skipped over and ignored the one from the African person.
President Joe Biden of the United States reportedly arrived at the funeral with his entire presidential escort, in contrast to the other African presidents, who allegedly all boarded the same bus.
With regard to the response, social media star Ahmed Asmali said, "From their leaders being placed into buses to not being greeted."
Several screen captures of Kenya following the incident are shown below.