Popular pastor from Uganda has joined his ancestors after he went to cast out demon From a tree. Tuko newspaper gathered that pastor jimmy went to MR Ben's house to conduct deliverance on her daughter, when he got there He asked the lady what she thinks might be the cause, and she told him that she thinks she's possessed from by a tree.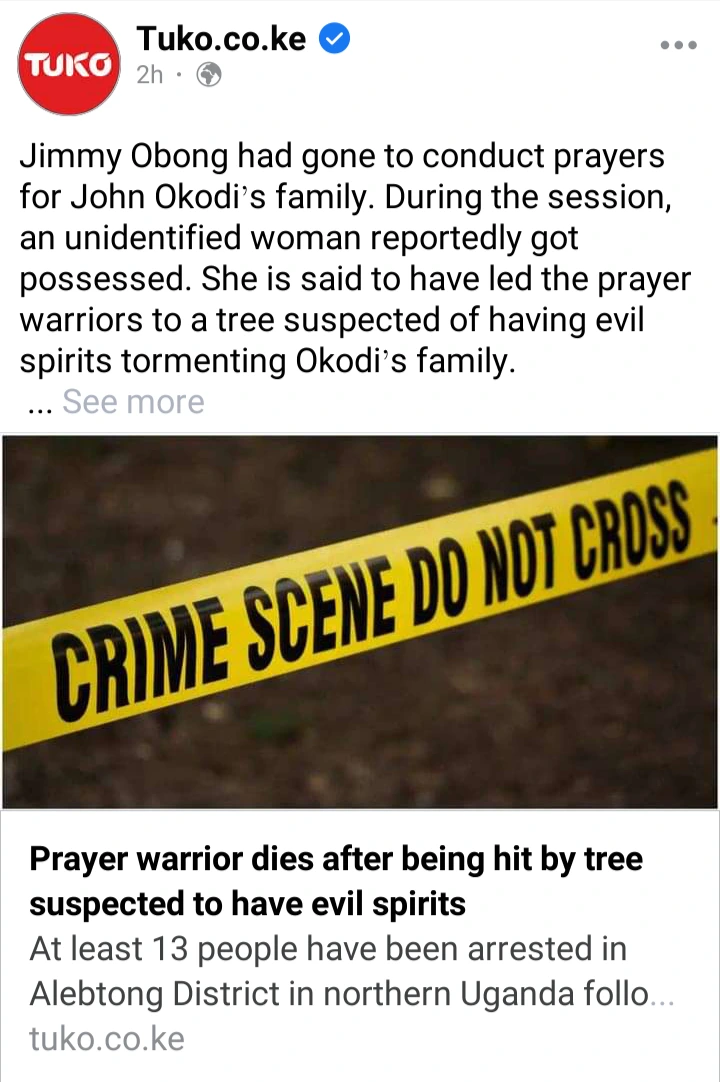 Pastor jimmy orders his members to cut down the tree So he could cast out demons from the tree and deliver the daughter of his church member, Mr Ben.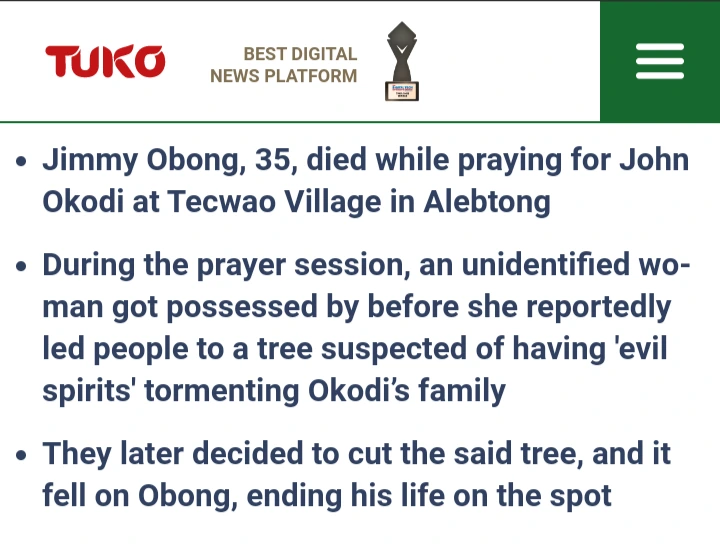 As the tree was being cut down, the tree failed on Pastor jimmy, and he died.
It was reported that the pastor jimmy went to cast out demons from a tree and the tree failed on him and killed him.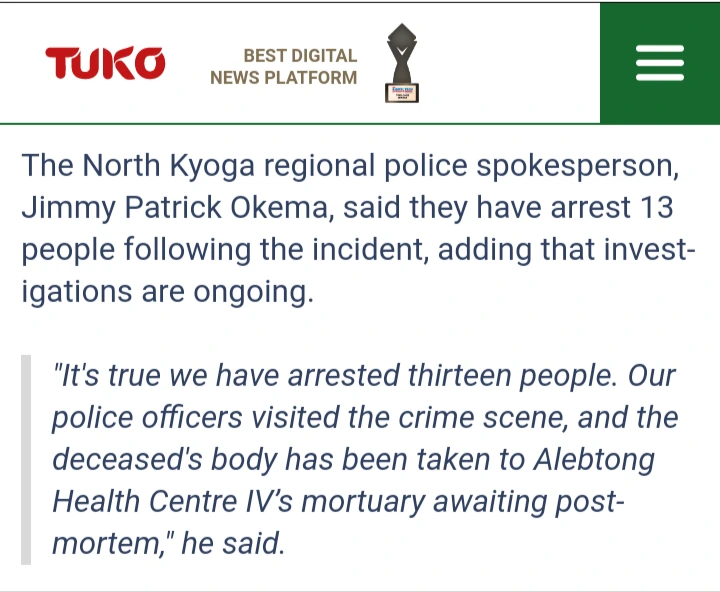 Pastor JIM's body was taken to the mortuary by The police and 13 people was arrested that are yet to be released. According to police they are suspects, they will be interrogated and if found guilty they will be persecuted.