Patrick Vieira's statements that he delivered after conceding four goals against Manchester City in his fourth Premier League outing should sound as a warning to other managers who are yet to lock horns with the Sparniad this season.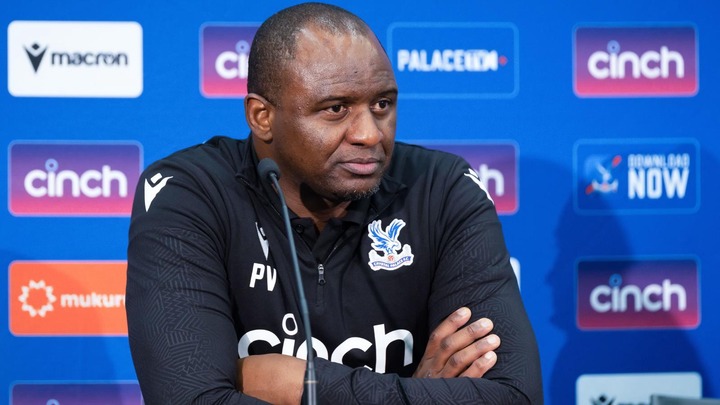 Vieira who gave Pep Guardiola the toughest time in the Premier League last season after beating him 2-0 at Etihad before he sealed it with a barren draw at Selhurts Park seemingly came back with the same plan on his agenda the evening of Saturday.
The former City man and his Crystal Palace team left everybody surprised at Etihad stadium after ensuring Pep Guardiola's star stunned squad were trailing him by two goals at the blow of halftime whistle. The pressure from the hungry Eagles forced John Stones to score in his own net before Andersen doubled the lead of the visitors before the break.
This however, did not scare the Citizens who came back in the second half of the cameo with a plan to half the deficit, settle it fully and even return to the driving seat. Their struggles to break Places' defense line paid off in the 53rd minute to the game thanks to Bernardo Silva who halved the arrears to open score sheet for Earling Haaland who scored an hat-trick to give Manchester City a convincing 4-2 lead at the end of the normal playing time.
And while addressing how he found himself behind again in the second half despite the fact that he had seen the job done in the first half, Vieira mentioned the quality in Pep's side saying that he could not cope with in the second half. This shows exactly how Pep Guardiola could be the toughest manager to beat in the league this season.
Patrick Vieira said "It's not just about concentration, it's the quality of the team we're facing. We can't drop those kind of concentrations and discipline because the players put the ball at the right place and time."
"The finishing they can score goals, they always create chances, we did it well in the first half and didn't give them the opportunity."